Starting from a very young age, AYA rapidly becomes a popular DJ in Romania, performing in a lot of clubs and at many festivals.
AYA performed on several stages from UNTOLD, SAGA Festival, Flight Festival, Sibiu Music Fest, Take Off etc.
In 2019, she was on the same stage with Armin Van Buuren, Martin Garrix, Robbie Williams, David Guetta and many more, opening the MAIN STAGE of UNTOLD 2019.
In 2022, AYA opened the MAIN STAGE of SAGA Festival, being on the same stage with a lot of internationally acclaimed names.
Also, in the same year, AYA was invited to perform on the MAIN STAGES of Flight Festival and Take Off Festival.
In 2019, 2021 and 2022, AYA is invited to Sibiu Music Fest, playing music in front of at least 20.000 people.
She grew up surrounded by music, her father being also a DJ. She has had him close as her mentor, but also as her inspiration. She proudly says "I think I was born to be a DJ"!
AYA plays various styles and genres from House/Dance/EDM to Hip-Hop/Rap and many more… Having a different and open-minded approach she is managing to be one of the few DJ's that makes her own mashups and remixes live on stage being respected by all who witnessed her mixing.
AYA was a musical guest to several national radio stations such as Kiss FM, Extravaganza Radio, but also to international radio stations like LOS40 (Spain), F-Radio GR (Greece) etc.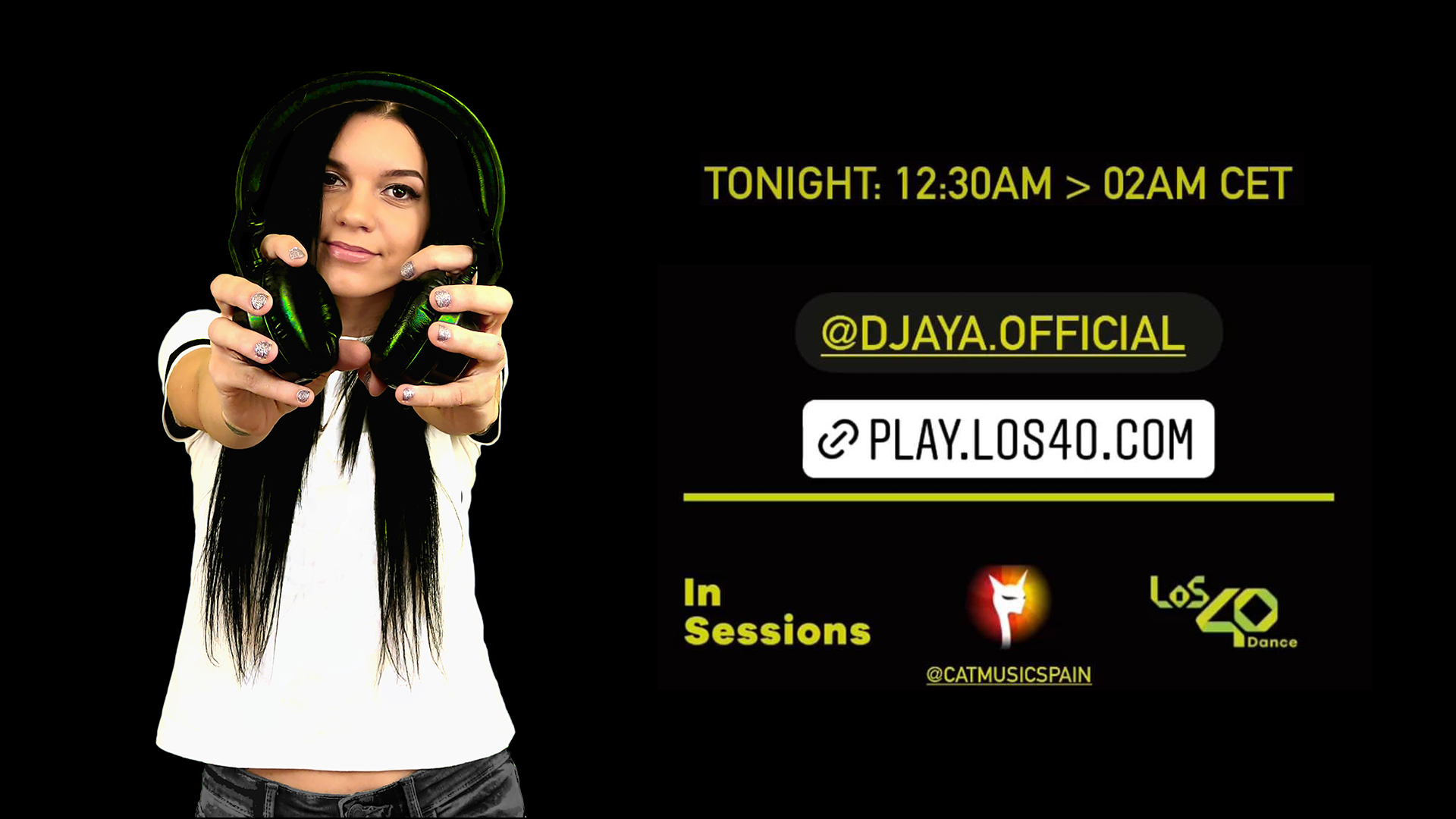 During the lockdown, AYA wins the international DJ contest hosted by Mixmash Records and Laidback Luke, getting many votes for her incredible abilities, outstanding creativity, originality and visual attraction from over 300 people all over the world.
Because of her remarkable competencies , she was given the "Brand Ambassador" name by Denon DJ, having numerous videos and photos shared on the official social media pages of Denon DJ
Aside from being a highly skilled DJ, AYA is also a remixer and producer. In her musical production career, AYA launched her own songs and many remixes for lots of well-known artists like David Guetta, Acraze, 50 Cent, Tyga, Inna, Meduza, Roxen, Carla's Dreams, Feli, Sean Paul, Alina Eremia, Missy Elliott, Lino Golden and many more.